Duo Authentication for macOS Logon
Duo Authentication for macOS Logon prompts for secondary approval when you log in to your Mac.
Logging Into macOS with Duo
Once installed, Duo authentication is required for new console logons, but not when unlocking the screensaver or you're already logged on and just waking the system from sleep.
After entering your macOS username and password, an authentication request will automatically be pushed to the Duo Mobile app on your phone.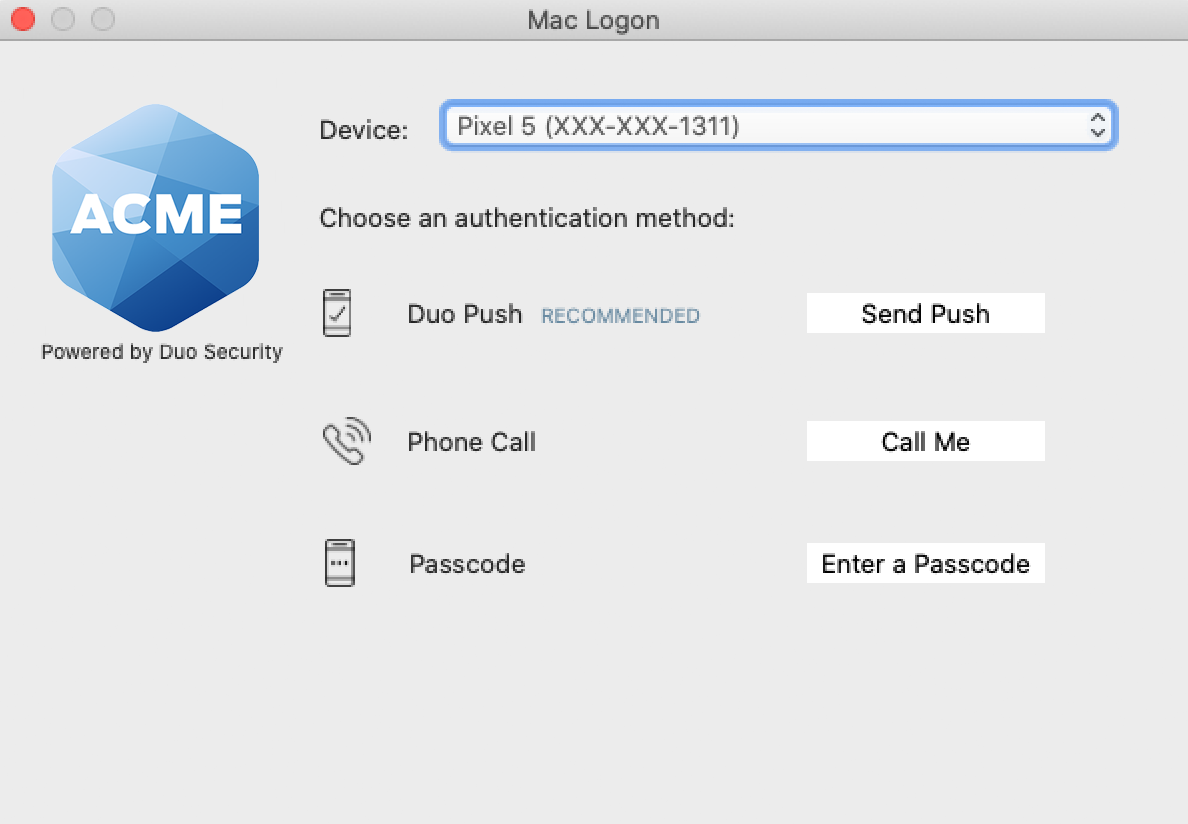 If auto-push is disabled or if you click the Cancel button on the Duo Prompt, you can select a different device from the drop-down at the top (if you've enrolled more than one) or select any available factor to verify your identity to Duo:
Duo Push: Send a request to your smartphone. You can use Duo Push if you've installed and activated Duo Mobile on your iOS or Android device.
Call Me: Perform phone callback authentication.
Passcode: Log in using a passcode generated with Duo Mobile, received via SMS, generated by your hardware token, or provided by an administrator.

To have a new batch of SMS passcodes sent to you click the Send me new codes button. You can then authenticate with one of the newly-delivered passcodes.
Remembered Devices
Duo Authentication for macOS does not support remembered devices at this time.
Offline Access for macOS
Duo Authentication for macOS does not support offline access at this time.